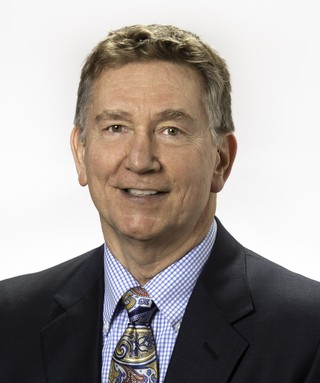 Tom Wiltse
Cell: 231-883-4509
tom@tomwiltse.com
Tom Wiltse is a longtime resident of the Elk Rapids area, having moved to the area with his wife Susan in 1969. Both are graduates of Albion College. Tom taught science at Elk Rapids Schools for 30 years, retiring in 1999. Susan is also retired from teaching, after a 30 year career at Lakeland Elementary in Elk Rapids.
The Wiltses have two daughters. Anne (MSU, 1997) was actively involved in the real estate industry for 12 years as a property manager and director of the leasing department at Jerome H Meyer and Company, Real Estate in Chicago. She moved home to Elk Rapids a few years ago and worked for a short time in real estate with the Up North Properties team. Now married to Matt Conrad, she is currently taking time off to raise their two young children. Nora (Albion College, 1999) lives in Chicago, where she is a Master Teacher and school librarian for Chicago Public Schools.
During the summers, Tom has been involved in the marine business, as part owner of Ship 'n Shore - a boat rental business (1970 to 1983), and as the manufacturer of Paddlebuoy paddleboards (1975 to the present). Tom and Susan also own and operate Pad Lock LLC, a self storage business with three locations in Elk Rapids.
Tom is a past President of the Elk Rapids Rotary Club, where he served as Youth Exchange Officer for 18 years. He is a member of Elk Rapids First Presbyterian Church, the Elk Lake Community Chorus, and past member of the Grand Traverse Chorale. He is an advisor for the Elk Rapids Community Endowment Fund, and is a board member of the Grand Traverse Regional Community Foundation. For thirteen years he was a member and Chairman of the Village of Elk Rapids Planning Commission, has served on the Elk Rapids Downtown Development Authority, and currently serves on the Elk Rapids Harbor Commission. He has served on the boards of the Elk-Skegemog Lakes Association, and the Michigan Science Olympiad.
Tom Wiltse has been an active Realtor since 2000, and has focused on REO listings and sales since 2005. Tom has good relationships with many local contractors who can perform any and all property preservation and repair needs. The team handles all price levels of vacant and residential properties, and gives them all the individual attention needed. Tom maintains solid relationships with clients on the REO side of the business, due to his experience and attention to detail, as well as his very capable full time assistant, and field assistants. As the economy has improved, the number of REO's has dropped, allowing Tom to put more and more effort into "fair market" listings. Tom and his team actively market all listed properties through national websites, local media, and real estate publications. Coverage areas include all of Antrim, Grand Traverse, Leelanau, Kalkaska, Benzie, Charlevoix, Wexford, and Missaukee counties.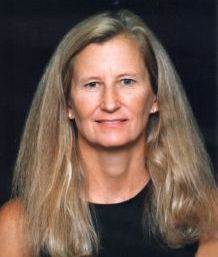 Anne Morrison Perry
Cell: 231-649-1618
anne.morrison.perry@gmail.com
Whether you are buying or selling--I can make your experience a positive one. Let me invest my enthusiasm, positive outlook, attention to detail, determination and communication skills in your real estate project. Having worked in education as a teacher and coach for over thirty years, I have numerous contacts in the five county area. With my knowledge base, I can create a strategy to help you reach your goal of buying or selling property in northern Michigan.
My experience in recreational activities can help you find the home or property of your dreams. Looking for the best place to live, work, and play? I'm ready to find it for you. My motto is "If you had fun, you won!" and my recreational background includes: Sailing and Sailboarding, Hiking, Swimming, Waterskiing and Wakeboarding, Photography, Camping, Road and Mountain Biking, Snowboarding, Snowshoeing, Soccer, Basketball, Tennis, Volleyball and Beach Volleyball, Cross-country and Downhill Skiing, and Kite-boarding.
Let's get started!
Lisa Worsley-Matthews - Executive Coordinator
Office: 231-498-2498 ext. 200 / Cell: 231-632-2779
lisa@tomwiltse.com

Lisa Worsley-Matthews is a longtime Northern Michigan resident and is zealous about life "Up North". After countless visits to the region and living in various cities throughout the area, Lisa made permanent residence by settling into a home between the cities of Elk Rapids and Charlevoix in 2002. She is recent to the Real Estate industry having begun her career with Up North Properties in June 2015. Lisa considers herself to be a lifetime learner and thus the new challenge of working on the administrative side of real estate was strongly appealing. She aids Up North Properties with the day-to-day operations of the Up North Center, all social media aspects of the businesses, and carries out special projects for the brokerage & UNC as well as Tom Wiltse's other business ventures whenever needed.

After over a decade in Hospitality Sales & Services, Lisa utilized her skills, personality, and motivation to segue into the local school districts in Elk Rapids and Central Lake. She spent more than 11 years coaching at Elk Rapids Schools, and cultivated countless bonds with the families and staff of both districts. A dedicated advocate for children's education - specifically reading and literacy - and devoted volunteer, Lisa spent more than five years in the local education realm until the prospect of a career through UNP came about. She remains an enthusiastic volunteer at Elk Rapids Schools, assisting with the ever-growing Drama & Vocal Music programs.

A transplant from her native Wyoming, MI, Lisa spent numerous vacation days and weekends traveling in and around the area which ultimately led her to move to the area permanently in 1997. Along with her late husband, an executive chef for a local premiere resort, Lisa explored the numerous regions throughout NW Michigan, plus the Upper Peninsula, through numerous outdoor activities, connected with locals and visitors alike at special events, and became passionate food and spirits devotee. She is the mother of a tenacious and beautiful twenty-something daughter, Samantha, who is a soldier in the US Army. An avid lover of animals, Lisa can frequently be found enjoying the company of her three rescue dogs and making memories with her treasured "home team" of friends and family. Lisa resides a short drive north of Elk Rapids, nearby to Torch Lake and Lake Michigan, where she enjoys playing in the countless waterways of Northern Michigan in every way possible.
Doug Bronkema
Cell: 231-632-0640
Doug@DougBronkema.com
Doug Bronkema, Associate Broker, GRI, has over 15 years of real estate experience. After graduating from Albion College, he entered the Health Care Administration Field and did graduate work at the University of Michigan and the University of Minnesota. Real Estate became his second career when he moved to Elk Rapids.
Doug's interest in his community and career is evident in the involvement in the Village Council. He was on the Elk Rapids Planning Commission for three years, and also on the Elk Rapids Zoning Board of Appeals. He is now and has been an elected member of the Elk Rapids Village Council since 2008. He has earned the Master Citizen's Planner Designation from Michigan State Extension. Doug's participation in volunteer work with Habitat for Humanity led to him receiving the TAAR Humanitarian of the Year Award and the Harold B. Schmidt award for work with Habitat for Humanity in Antrim County.
Doug is married to Beth, who is originally from Chicago suburbs, but has lived in Michigan for over 30 years. They have two rescue dogs, one of which just recently joined the family! Doug and Beth are members of the Williamsburg United Methodist Church, where Beth is the administrative assistant.
Doug looks forward to meeting with you for any of your real estate needs and finding just the right place for you, or selling your "gem in the north"!